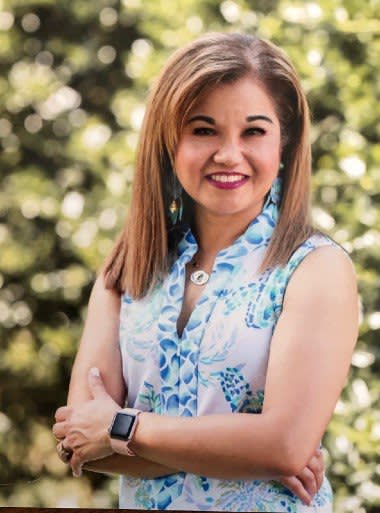 On a daily basis, Sherry is in the family courts. She sits in hearings that vary between child custody and temporary spousal support. Sherry has extensive knowledge of how the family court system works, and she has experience handling cases for her clients and winning favorable outcomes for their families.
For her undergraduate degree, Sherry studied journalism. Her favorite class: constitutional law. Reading and learning about the first amendment as it pertains to freedom of the press sparked excitement in Sherry. And that's what led her to pursue a career in law.
Practicing in Fayetteville, North Carolina, the demand for a family law attorney is high due to the heavy military population in town. Sherry understands the toll of frequent deployment can have on families, and she does everything as a family attorney to restore peace and stability to her clients.
People are more intelligent than we sometimes give them credit. You have to respect your clients and the situation they're in.
What makes Sherry stand out as a family law attorney
With her experience in mediation and collaborative law, Sherry has developed a keen sense of solution with family cases. She provides exceptional counsel through:
Being transparent with her clients

Respecting her clients' intelligence and situation

Educating her clients about the law

Giving her clients something tangible — like a worksheet — as guidance
With her clients' best interests in mind, Sherry values the knowledge she gives her clients. She works with one goal in mind: a positive outcome that benefits her clients and their families.
What led Sherry to strike out on her own in Fayetteville, NC
Before establishing her own practice, Sherry worked for another firm and soon realized she wanted the freedom of creating an environment in which she didn't have to worry about losing integrity. In April 2004, Sherry along with fellow female attorneys Toni King & Jo Clouse formed Miller, King & Clouse— aka the "Charlie's Angels" of attorneys. Sherry's practice became Miller Law Firm in 2013 after Toni King became a District Court Judge, and Jo Clouse moved to work in New York City.
During the course of her career, Sherry has given back to her community by providing pro-bono services and was recognized by the Legal Aid of North Carolina for her work. Sherry is also one of the few attorneys in Cumberland County certified in Collaborative Law which is a legal process resolving cases outside the court room setting. The Collaborative process can involved counsellors, financial advisors in addition to the parties' attorneys. The goal is to work as a team and reach long lasting solutions. She understands that progress in the legal field comes from new ideas. Collaborative law is an example of this, and as Sherry says, "this is a new concept for attorneys because we are taught to be adversarial, but I'm open to think outside the box."
If you are in need of an experienced family law attorney contact Sherry Miller. When your freedom and family are on the line, time is of the essence.
2022 North Carolina Judicial Election
I'm running for District Court Judge because Cumberland County is in dire need of an experienced family court judge. Our community deserves to have a judge competent in family law. In the past two years, three family court judges have retired, and their absence is felt in our community. The first two seats have been replaced with criminal lawyers who have no experience in family court, and they are now making decisions pertaining to temporary custody, which is one of the more emotionally charged areas of family law. This is the result of the shortage of judges with family court experience in Cumberland County. Our family court system has to resort to assigning inexperienced judges into courtrooms to deal with complicated matters such as emergency and temporary custody. My opponents have no family court experience. I have approximately 27 years of legal experience. I have the confidence and knowledge to decide complicated family court cases. I am the only candidate that can fulfill Cumberland County's need for a family court judge. Click here to read more.
Bar Admissions
US District Court, Eastern District Court of North Carolina, 1998

North Carolina, 1995
Education
North Carolina Central University School of Law, 1995

University of North Carolina at Chapel Hill, 1988
Professional Associations & Memberships
National Bar Association, Member

American Bar Association, Member

Cumberland County Bar Association, Member